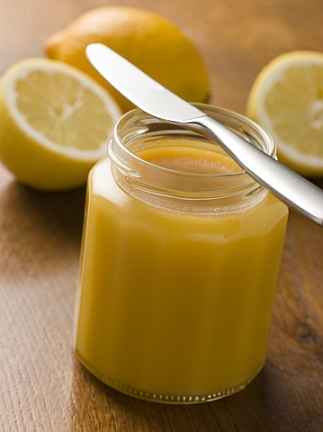 You may have heard that Melinda has just been accepted into UC Davis Veterinary School for this fall. More than a couple of corks were popped, but as long as there is inspiration, there is celebration. She was going to be up here this last weekend and wanted to share a customized celebration with Bethany, Tristan and me. After a few hours of brain-wracking, we both had a eureka moment at about 10pm that night---A Jane Eyre party!
We are all fond of the book Jane Eyre, by Charlotte Bronte, and I am especially fond of seeking out all the movie versions that have been of that gothic novel. Melinda just finished listening to the
Librovox
audio version and was enthusiastic about the theme party. Her offering was a bottle of Robert Mondavi Napa Valley Cab. The time was set for Saturday, 9am. That seemed a bit early for wine, but figured I could easily work it in as the party progressed.
Tea. If you are going to have a book or movie party based on the work of a famous dead English novelist, you must be prepared to go through a fair amount of hot tea. It must be served from a silver-plated or china teapot into teacups WITH saucers. And even though Americans drink it black, milk and sugar must be available in little serving pieces with little spoons. If you have ever watched the very long and complete BBC version of
Jane Eyre starring Timothy Da
lton, you will know that every time an emotional or taxing moment occurs (and there are many), someone, usually Mrs. Fairfax, hauls the tea tray out and offers it around. Of course, only a sip is taken, or the lips are wetted before the tea does its job and everyone feels restored. When we had watched it a few years ago, we were not so reticent, and kept the tea coming, ensuring plenty of "Loo Breaks."
Scones. No question, scones were required. Americans leave out the egg and call it a biscuit, but if you call it a scone, it is very English and is just right for this type of party. Lately, I've been trying very hard to eliminate simple carbohydrates, such as sugar, white rice, white flour, etc from my pantry. I knew I had enough whole wheat flour, but decided to stop by the grocery on my way home and get a small bag of white flour to make the scones.
At the very last moment, I turned the wheel the other way, and I committed to whole wheat. With enough butter and tender care in making them, they surely would be good enough for the party! I added lemon extract to the scone dough, and baked them at 400 so they would bake fast and have a nice toasty crust. I made a glaze of powdered sugar and lemon juice to drizzle over the top. A small shake of salt in the glaze seems to make the cornstarch flavor less noticeable. I was very pleased with the end result; crusty, tender inside, lightly sweetened and a tangy lemon finish.
(Just in case you want to try it…)
Whole Wheat Scones
1 ¾ cups whole wheat flour
2 ½ teaspoons baking powder
½ teaspoon salt
6 tablespoons cold butter, cut in pieces
1 egg
1/3 cup milk
½ teaspoon lemon extract
Mix flour, baking powder and salt in a medium bowl. Use your fingers to rub the very cold butter into the flour mixture until the butter is in lumps the size of flattened corn kernels. Mix together egg, milk and extract. Stir into the flour mixture, adding a tad more liquid or flour as needed. Dump onto flour-dusted waxed paper and lightly knead a half-dozen times. Pat out into a rectangle and cut into triangles. Bake on greased or parchment-covered cookie sheet at 400 degrees till done.
At the appointed time, I set out the tea and the hot scones on a side-board near the TV. And then, from the 'fridge, I brought out the point of this post—Lemon Curd.
"Lemon Curd" sounds weird, sort of like "curdled," along with a sour word, which makes you think of spoiled milk. But I knew, after a friend had served me some, imported from England, that it is more like a thick lemon custard that you spread on scones and crumpets.
I couldn't find a recipe in any of my books, so I turned to the Internet. After scanning
the recipe
for a reality check, I did the next step on the checklist, reading all the reviews. The reviews can be really funny. It's too runny, it's just right, it's too sweet, it's too buttery, it's perfect, it's just like Lemon Curd from home (from an Englishman), it's too sour, it has too many eggs, it's fabulous.
Judging by the comments and my own reality check, I decided to cut the amount of butter in half. I also cut down the amount of zest and added a shake of salt since I use unsalted butter.
Lemon Curd
5 egg yolks
¾ cup sugar
1/3 cup fresh lemon juice (1-2 large lemons)
zest of one lemon (avoid the bitter white pith)
¼ cup butter, chilled and cut into pats
pinch of salt
If you don't have a double boiler (I don't) then use a metal bowl that fits over the top of a medium saucepan without touching the inch or so of boiling water in the pan.
Combine yolks and sugar in medium sized metal bowl and whisk until smooth, about 1 minute. Whisk in fresh lemon juice and zest until smooth. Place bowl over simmering water in saucepan. Whisk until thickened, about 8 minutes, or until thickened. Remove promptly from heat and stir in butter, one piece at a time, allowing each to melt before adding another. (At this point, I decided to run the mixture through a sieve). Remove to a clean jar and lay a piece of plastic wrap across the surface. Keep refrigerated up to 2 weeks.
WOW! It turned out, and was absolutely delicious. It was almost too thick, though, so I might back off on the time I cooked it (I left it on the heat for 9 or 10 minutes), or I might use one less egg yolk. But it was wonderful and I would surely make it again the next time I need an English condiment.
See tomorrow for my Jane Eyre reviews!